Podcast: Play in new window | Download
Flying helicopters doesn't come cheap but for those of us that can't get enough of it or don't have the funds for the real thing then a new technology might be the answer – enter First Person View (FPV) remote controlled aircraft.
The idea is that you strap on a set of video goggles linked to a camera in the aircraft and 'pilot' the aircraft as if you were sitting in it. At just meters off the ground you can get all your low flying kicks out of your system.
Add in a GoPro camera and you have your flight to share with people in HD video.
Podcast: Subscribe in iTunes | Play in new window | Download
This is the video that was my first introduction into the world of FPV.
In Episode 5 of the Rotary Wing Show we get to hear from Raphael (Trappy) Pirker from Team Blacksheep  (no, not a Kiwi), a company that manufactures a popular line of FPV quadcopters.
Raphael talks about FPV flying, what kit you need and some of the performance figures of these machines. We also touch on the legalities and legislation issues surrounding 'drone' flights – and Trappy should know as he is front and centre in the FAA's sights with regards to commercial use of unmanned vehicle systems in the USA – see google search results.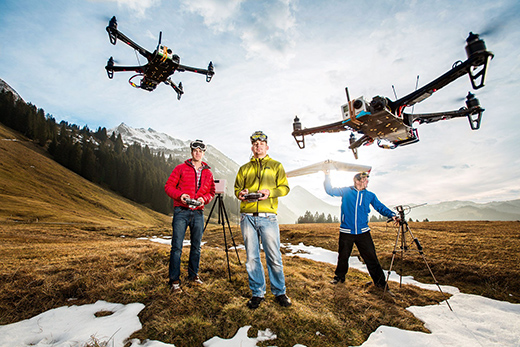 We then get into the safety side of drone operations and how they affect us as helicopter operators + plus what we can do to be better aware of flight risks.
 Got a comment or question about today's show? Use the area below to leave your thoughts.