Podcast: Play in new window | Download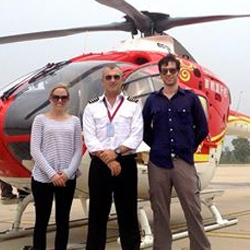 An interview with Dan Heath, a flying instructor and charter pilot flying in China.
Dan talks about the conditions on the ground in China, an insight into the Chinese helicopter industry and some of the challenges and opportunities for helicopter operators there.
Podcast: Subscribe in iTunes | Play in new window | Download
Oh, and Dan does tourism flights over the Great Wall of China – greatwallhelicoptertours.com
If you are keen to get in touch with Dan for information on flying or aviation business opportunities in China then he is happy to chat with you. You can reach Dan through the website link above.
More to follow when I get back from flying today! 🙂