Podcast: Play in new window | Download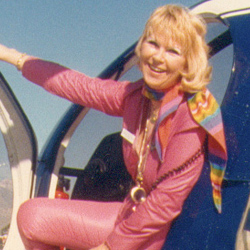 In 1965 Rosemary Arnold became the first Australian female helicopter pilot, the first female helicopter pilot in the southern hemisphere and Whirly Girl No.99 In this episode listen in as Rosemary tells the story of her 50yr+ career in aviation.

You can find Part 1 of this episode here.
In Part Two we continue to follow Rosemary's career through all the way into her eighties where she is still very much involved in aviation as an author and marriage celebrant performing helicopter weddings over Sydney Harbour.
There is also some life advice tucked in there at the end for anyone feeling the crunch from the current oil and gas downturn or having difficulty cracking that next flying gig.
Podcast: Subscribe in iTunes | Play in new window | Download
In this week's episode:
02:10 Campaigning for public use helipads – creation of Helicopter Association of Australia (HAA)
05:38 First Australian helicopter airshow 1977
06:20 First public helipad in Sydney at Piermont wharf
09:30 Gas pipeline inspections in a Hiller 12E using street directory
12:30 Intercepted by army helicopters
14:20 Running takeoff to get out of pad
15:30 Adventures in Indonesia
21:00 First Officer gig on DC-3
22:30 Tour leader Oshkosh airshow
24:20 Sold car and boat then went into debt to finance Bell 47
25:30 Job offer in US and down to last 90c and hunger pangs
29:30 Setup own company in the US
34:19 Helicopter weddings over Sydney Harbor
39:35 World's longest blind date
42:01 Aviation degree at age 70 then lecturing a week later – Aviation History
45:50 First females above Australia encouragement awards
48:40 Mixing with aviation students starting their careers
52:30 What happened to original Bell-47
54:00 'Think Aviation' book – careers in aviation other than pilot
59:40 Episode Sponsors trainmorepilots.com – Facebook advertising tip
Links from this week's episode:
Rosemary's Website
World Helicopter Day – can you help out as a volunteer?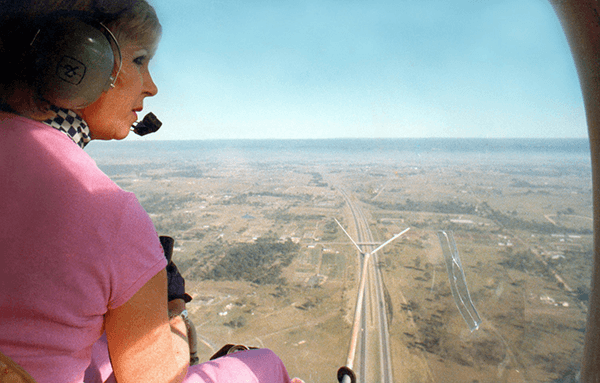 Be part of the conversation on this interview by leaving a comment below.