Podcast: Play in new window | Download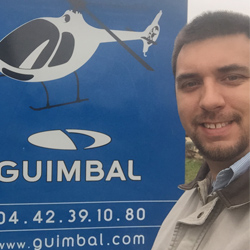 The Guimbal Cabri G2 helicopter has a lot going for it. One of the type's biggest fans is Joey Arena of Texas Rotorwing Academy. Joey operates two Cabris with another two on order.

The Guimbal Cabri G2 is a two-seat light piston-engined helicopter designed by Bruno Guimbal, a former Eurocopter engineer. The aircraft are built in a factory just down the road from Airbus in France and incorporate many of the design features found in larger Airbus helicopters.
In this episode Joey talks us through some of the things that make the Cabri G2 different from other 2 seat training helicopters and the general anatomy of the design.
Joey got into the flying game in 2008 after working in other industries for a number of years and using the global financial slowdown as the push to make a change. Several years later he made the 2,300 mile trip from Texas to Precision Helicopters in Oregon to check out the first Cabri G2s in to the US and was hooked. He then put an order in for 4 of the machines at the next Heli-Expo.
Podcast: Subscribe in iTunes | Play in new window | Download
In this week's episode:
01:25 H-37 Mojave helicopter photo
02:45 Westpac Life Saving QLD BO105 live hoist training
03:10 Top 10 Helicopter books for helicopter aircrew
03:30 Competition to win a custom aviation drawing – episode 39
04:40 2 seat training helicopters increasing choices
05:20 Joey Arena is a big fan of the Cabri G2
05:50 Rotating the helicopter sound clip before the interview
07:05 Getting to a helicopter career
08:28 8 Cabri G2s in the United States
10:04 Visiting the factory in France and factory training
11:47 75 aircraft a year production rate, 3 construction bays
13:30 First time seeing a Cabri and overview
16:10 Relationship between Airbus and Guimbal
18:00 Maintenance requirements
19:11 Lycoming O360 Engine – 1 magneto and 1 Electro-plasma system
20:05 Automatic carb heat system
22:00 Engine governor, throttle detent and collective correlation, fuel burn
25:10 Fenestron tail rotor design – ducted fan
27:20 Main rotor system
30:26 Autorotative potential energy, rotor inertia
32:20 Straight in auto procedure
35:00 Availability of parts and support, back order
37:45 Cargo space and Weight&Balance – 611 lbs useful load
38:50 Cabin layout and control feel
43:20 Dashboard and instrumentation
46:10 Engine mount and rotor engagement hydraulic ram
47:35 Landing gear, attachment points to fuselage, slope landings, ground resonance
51:30 Fenestron fan safety features
53:05 Crash protection design of the seats – rated for 2200fpm impact and 95% chance of survivability
57:40 Build process video showing the factory process
58:05 Win a custom aviation drawing by commenting on episode 39
58:40 World Helicopter Day
59:28 Episode Sponsors trainmorepilots.com
Links from this week's episode:
Texas Rotorwing Academy
Marc Philipp Veenendaal's Instagram account with aviation drawings
World Helicopter Day registrations
Video – Building a Cabri G2 at the Guimbal factory in France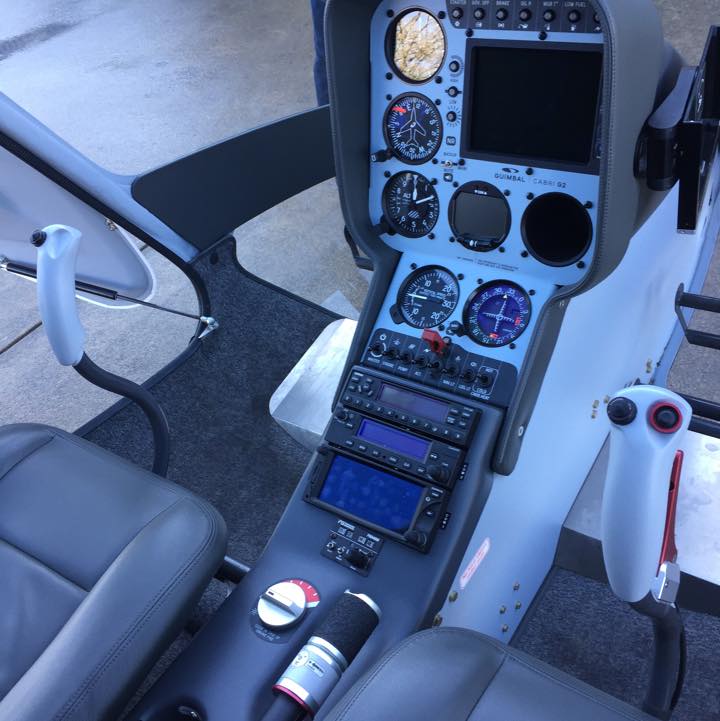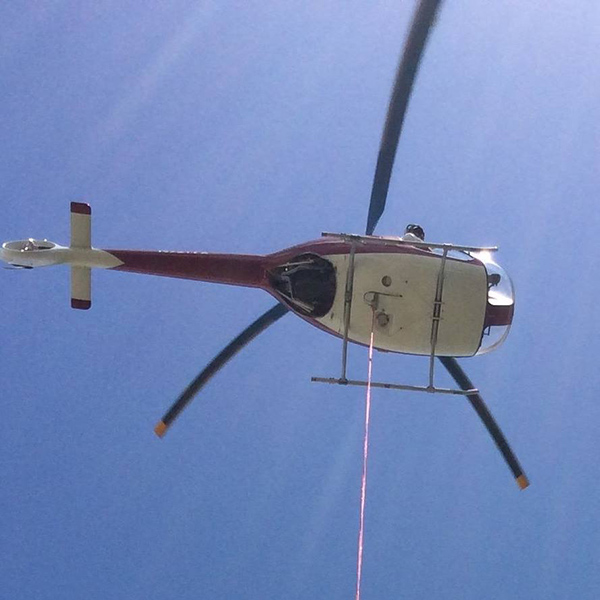 This is another image from the Instagram account of aviation artist Marc Veenendaal. Leave a comment on the Episode 39 blog post to go into the random draw to win for your own custom image from Marc.
Got an opinion on the Cabri G2 or comment about the episode? Be part of the conversation below.
Competition to win a custom drawing closes Tuesday 23 Feb 2016 0000UTC – Enter in the comments on Episode 39